About us
Curry India is located on Havelock Road, Havelock North.
Our menu offers a wide range of Indian specialties such as Fish Masala, Beef Curry & Lamb Biryani and many more.
You can order online from us by clicking the ORDER ONLINE button and we will deliver our delicious food directly to your front door.
We look forward to serving you. Feel free to contact us anytime at (06) 8770321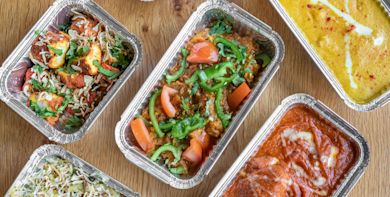 Reviews
Nekohl
"It was amazing. Great easy service and such delicious food. Will definitely be using again."
2/02/2020
Veronica
"Food was very tasty, even my kids liked it...! Only we asked samosas, but got Onion Bhaji and got 1 naan cut into pieces and not 2 naans."
19/01/2020
Helen
"first time Curry India - will be coming back onion bhaji excellent"
2/01/2020
David
"Excellent food, fast service."
1/01/2020